Justice League'e son 6 gün kala hepimiz büyük heyecan içindeyiz.  Bu yüzden Justice League ile alakalı içerik üretmek bizim için de eğlenceli oluyor. Bugün Justice League'in karşısında en çok zorlandığı kötü ve kötüleri sizlere derledim. Hemen başlayalım.
5. Amazo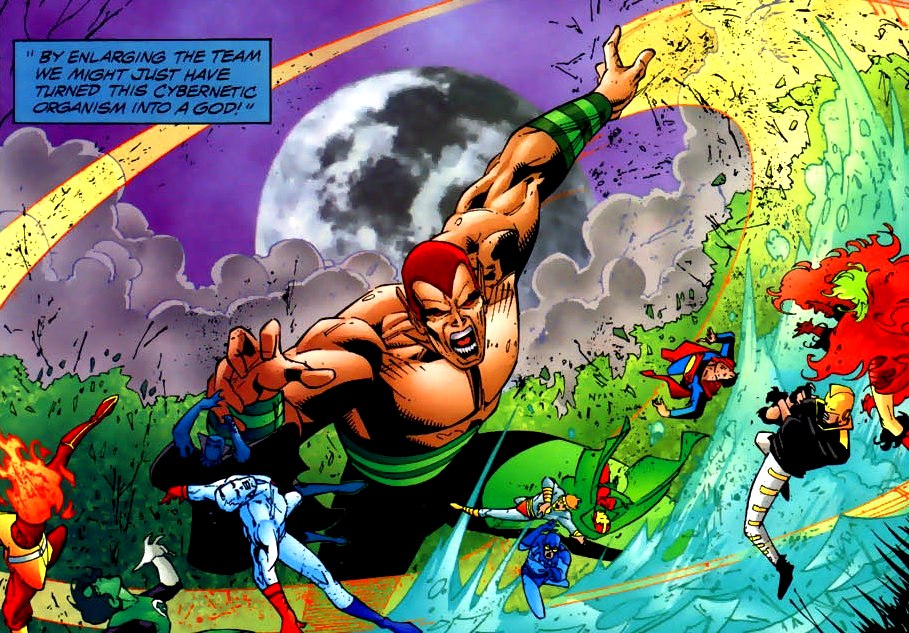 Justice League'in karşı karşıya geldiği en zorlu düşmanlardan olan Amazo rakibinin gücünü taklit edebiliyor. Yüzlerce kahramanın gücünü taklit edip öğrenen Amazo'nun teknik olarak gücünün bir sınırı yok
4. The Crime Syndicate
Justice League'in kötü versiyonu olan Crime Syndicate New 52 serisinde kahramanlarımızı alt etmişti. Gücünün ona acı verdiği Hal Jordan, Kriptonitten güc alan Superman ve Batman'in kayıp kardeşi olan Owlman bu ekibin üyelerinden. Ülkemizde Justice League Cilt 5 Daima Kahramanlar ve Forever Evil alarak okuyabilirsiniz.
3. Lex Luthor
DC Universe Online tanıtım videosunda ekibi ile Justice League'i yok ederek Lex Luthor bir insan olmasına rağmen zekası ile neler yapabileceğini göstermişti. Kendisini gücü olmadığı için yadırgıyorsanız 2 defa düşünün.
2. Darkseid
DC evreninde ki en güçlü canlılardan biri olan Darkseid'ı hepimiz New 52'nin ilk cildinden tanıyoruz. Apokalips'in Lordu Darkseid dünyaya Parademonlar ile saldırınca Justice League'in doğmasını sağlamıştı. Ayrıca New Gods'lardan biridir.
1. Anti Monitor
Crisis eventi ile DC çizgi roman evreninin rebootlanmasını sağlayan Anti Monitor en güçlü varlıklardan biri desek yalan olmaz. Infinite Crisis hikayesini kesinlikle okumanızı tavsiye ederim. Ayrıca Anti Monitor Crime Syndicate'in evrenini yok etmiştir. Gökyüzü kırmızı olursa bilin ki o Anti Monitor'dür.
BONUS
Listeye ekleyemediğim ama Justice League'e bela olmuş 2 kişi daha var.
Batman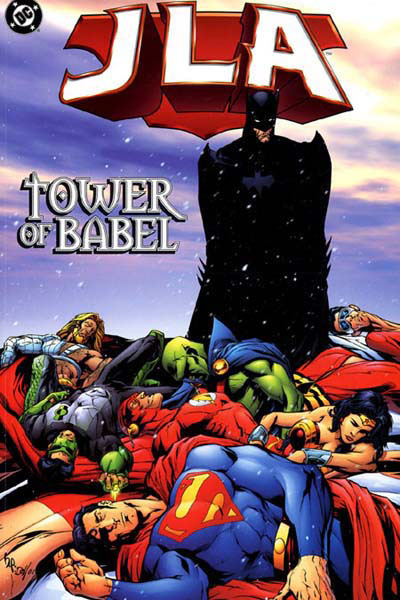 Tower of Babel hikayesinde ekibini yok etmenin yollarını Batcomputer'a bir dosya olarak ekleyen Batman'in bu bilgilerin çalınması sonucu Justice League'in tek tek düşmesini görüyoruz. Justice League Doom animasyonu bu konuyu anlatmaktadır.
Brainac 
Bazı hikayelerde Kripton'un yok edicisi olarak geçen Brainac gezegenlerden bir çok şehri alıp koleksiyonuna katan biri. Injustice 2'nin baş kötüsü.