Yaklaşık beş yıl önce Disney'in Lucasfilm'i satın almasıyla başlayan tartışmalar, günümüzde halen devam etmekte. Kimileri Revenge of the Sith ile Star Wars Saga'nın sona erdiğini, kimileri ise Star Wars'un sonsuz bir evren olduğu ve her zaman devam edebileceği görüşünü savunmakta idi. Expended Universe başlığına baktığımızda, Star Wars'ın zaten bir şekilde devam ettiği ve keşfedilecek bir çok şeye sahip olduğu belliydi.
Force Awakens, Rogue One ve Last Jedi

Ne 2015 yılında vizyona giren Episode VII The Force Awakens, ne de 2016 yılında vizyona giren Rogue One: A Star Wars Story, 2012'den beri devam eden Star Wars fanları arasındaki tartışmaya son noktayı koymayı başaramadı. Kitlenin bir kısmı içinde yeni karakterlerin de bulunduğu eski kadroyu nostaljik bir hikayeyi oldukça başarılı bulurken diğer kısım yeni üçlemenin daha orijinal ve farklı bir konsepte sahip olmasını istiyordu. Buna rağmen The Force Awakens, Orijinal Star Wars Üçlemesi'ne saygı duruşu niteliğinde olup yeni jenerasyona Star Wars'u tanıtmayı hatta sevdirmeyi başarmıştı. Keza Rogue One da izleyici kitlesini ikiye bölüp; bir kısmını sahip olduğu atmosfer ve Star Wars hikayesindeki önemli bir boşluğu doldurduğu için kendisine hayran bırakmış, bir kısmını da filler bir hikaye gibi hissettirdiği için tatmin etmemişti. Disney ve Lucasfilm açısından baktığımızda durum, onlar için şahaneydi. İki film de gişede büyük rakamlar elde etmiş ve eleştirmenler tarafından bolca övgü almıştı. Ayrıca merchandise, Blu Ray, DVD ve dijital satışlar da oldukça iyi gidiyordu. Kabul etmek gerekir ki; zaten başarılı bir franchise olan Star Wars, Disney himayesi altına girdikten sonra doğru promosyon ve pazarlama teknikleri ile eskisinden çok daha başarılı hatta tabiri caizse daha fazla kar getiren bir marka olmuştu.
The Force Awakens ve Rogue One'dan sonra Saga'nın sekizinci, Disney/Lucasfilm'in ise üçüncü Star Wars filmi olan The Last Jedi geçtiğimiz hafta vizyona girdi. Bu film ile en çok dikkat çeken şey, özellikle The Force Awakens ile karşılaştırıldığında promosyon ve reklamın yok denecek kadar az yapılmasıydı. Buradan da anlaşılıyordu ki Lucasfilm, filme bu sefer çok güveniyordu. Üstelik The Last Jedi, Brick ve Looper gibi bazı izleyiciler tarafından modern klasik statüsünde olan ve Breaking Bad'in en iyi bölümlerini yönetmiş olan yönetmen, Rian Johnson'a aitti. Ayrıca kreatif özgürlüğün tamamen Rian Johnson'a bırakılmış olması, fanlar için de oldukça ümit vericiydi. Filmin prömiyerinden sonra eleştirmenlerden gelen puanlar da oldukça yüksekti. Last Jedi, 86 metacritic notuna, Rotten Tomatoes'tan da %93'lük bir puana sahipti. İnsanlar, Last Jedi'ın yeni Empire Strikes Back olduğuna neredeyse ikna olmuştu. Üstelik film için verilen vaatler oldukça yüksekti. Ancak; filmin vizyona girmesi ile fanlar, tekrar ikiye ayrıldı ve bu sefer kutuplar tamamen zıttı.
-Yazının devamı spoiler içerir-

Rey, Daha Geniş Bir Dünyaya İkinci Adımını Atıyor Last Jedi, kanaatimce hem artıları hem eksileri olan bir film. Filmin doğruları ve yanlışları var. Bunun ilk nedeni dağınık bir plota sahip olması. Fakat bunun tutarlı bir şekilde aktarılması, eksileri bir nevi yok etmeyi başarmış.
Plot(lar) başlangıç itibariyle Empire Strikes Back'i andırıyor olmasına rağmen, devamındaki twistler, karakterlerin kendilerine has farklı arclara sahip olması ve olay örgüsünün iyice karışması sebebiyle düşündüğümüzden daha farklı bir hal alıyor.
The First Order'ın, Resistance karargahını bulması ile başlayan film, akabinde tüm filme yayılan kovalamacaya dönüyor. Resistance, Poe Dameron'un planıyla sayesinde başta The First Order'ı atlatmayı başarsa da, First Order hyperpace takip teknolojiisi ile Resistance'ı uzay boyunca kovalamaya devam ediyor. The Force Awakens'ın sonundan hatırlayacağımız üzere Chewbacca ve R2-D2 ile Ahch-To'ya giden Rey, Luke Skywalker'ı bulur. Bu sürede Finn, komadan uyanır ve Rey'i ulaşmak için Resistance kruvazöründeki kaçış podlarından birine binmeye çalışırken önceki saldırıda kardeşini kaybetmiş olan Rose tarafından durdurulur. Starkiller Base'teki başarısızlığından sonra Supreme Leader Snoke'un gözünden düşen Kylo Ren ise, geçmişi öldürmeye and içmiştir.
Sonuç olarak Rian Johnson, hikayenin de ön planda olduğu ama odağın karakterler üzerinde olduğu bir hikaye hazırlamış. Her ne kadar fan kitlesinin bir kısmı film içinde alınan kararların yanlış olduğu kanaatinde olsa da, hepsi film içinde oldukça iyi işlenmiş.
Daha Farklı Bir Luke ve Daha Farklı Karakterler


Kişisel görüşler baz alındığında Luke Skywalker, filmin hem en iyi hem de en kötü yönü olarak değerlendirilebilir. The Last Jedi'da karşılaştığımız Luke, orijinal üçlemedekilerden oldukça farklı. Ümit dolu, heyecan arayışında ve optimist Luke'tan ziyade Jedi Düzeni'ndeki yanlışları fark etmiş ve kendisi de büyük hatalar yapmış. Bundan dolayı Jedi'ın sona ermesi gerektiği görüşünde. Usta Jedi ve Galaksi'nin Kahramanı Luke ile karşılaşmayı bekleyen Rey, tabiri caizse karşısında yaşlı hermit Luke'u buluyor ve dolayısıyla Rey'in kendisini eğitme talebini reddediyor. Fakat Rey'in kararlılığına karşı gelemeyip daha sonra eğitmeyi kabul kabul ediyor. Her ne kadar Luke, bu bakış açısına sahip olsa da filmin akabinde fanların özlediği Luke oluyor ve karakter yolculuğuna güzel bir nokta koyuyor.
Kısa da olsa eğitim süresince gücü daha fazla keşfeden Rey, Snoke'un müdahalesiyle Kylo Ren ile de iletişime geçer. Rey, başta Ren'e nefret duysa da zamanla ikili birbirlerini anlamaya başlıyor ve gerçekleri keşfetmeye başlıyorlar. Öncelikle Rian Johnson'ın bu kararı oldukça mantıklı olmuş. Ren'i dramatik ama yüzeysel bir karakter olarak yansıtan Force Awakens'tan sonra The Last Jedi'da karşılaştığımız Ren, aslında farklı motivasyonları olan ve daha derin bir karakter olmuş. Film sırasında da Rey ile ilişkisi, aldığı kararlar ve karakterin yolculuğu, kesinlikle Kylo nam-ı diğer Ben'i daha derin, kaotik ve dramatik bir karakter haline getirmiş.

Rey hakkında konuşmaya pek gerek yok, The Force Awakens'ta nasılsa hala öyle. Filmin en dikkat çeken karakterlerinden biri ise Leia. Yegane sebebi ise filmde Güç kullandığı sahne. Gemisindeki patlama vesilesiyle uzay boşluğunda kalan Leia, Güç kullanarak kendini gemiye çeker ve komaya girer. Buradaki problem, Leia'nın eğitim almadan Güç'ü bu şekilde kullanması. Muhtemelen önümüzdeki yıllarda gelecek bir kitap veya çizgi roman serisi ile Leia'nın az da olsa Luke'tan eğitim aldığı açıklanacaktır.
Yeni Karakter Rose


Yeni karakterimiz Rose ise, görünüşe göre Jar Jar Binks ile beraber en çok nefret edilen Star Wars karakterlerinden biri olmuş durumda. Fanların büyük bir kesimi, Finn ile Rose'un hikayedeki bölümünü gereksiz olduğunu düşünmekte. Açıkçası hikayedeki bu bölüm, galaksinin farklı köşelerindeki hayatın nasıl olduğu ve daha sonra karşılaştıkları DJ karakterinin ise silah tüccarlığı ve iki tarafında aslında masum olmadığına değinmesi, hikayeye farklı bir tat katmış. Buna rağmen, Rose ile Finn'in kimyalarını uyuşmaması ve Rian Johnson'ın alameti farikası olan her filminde Asyalı Kadın karakter yer alması, bu filmde biraz zorlama olmuş. Ayrıca Rose'un motivasyonu ve pozitifliği, bolca twist barındıran bir filmin tonuna uygun değil ve biraz klişe.
Yeni Umut?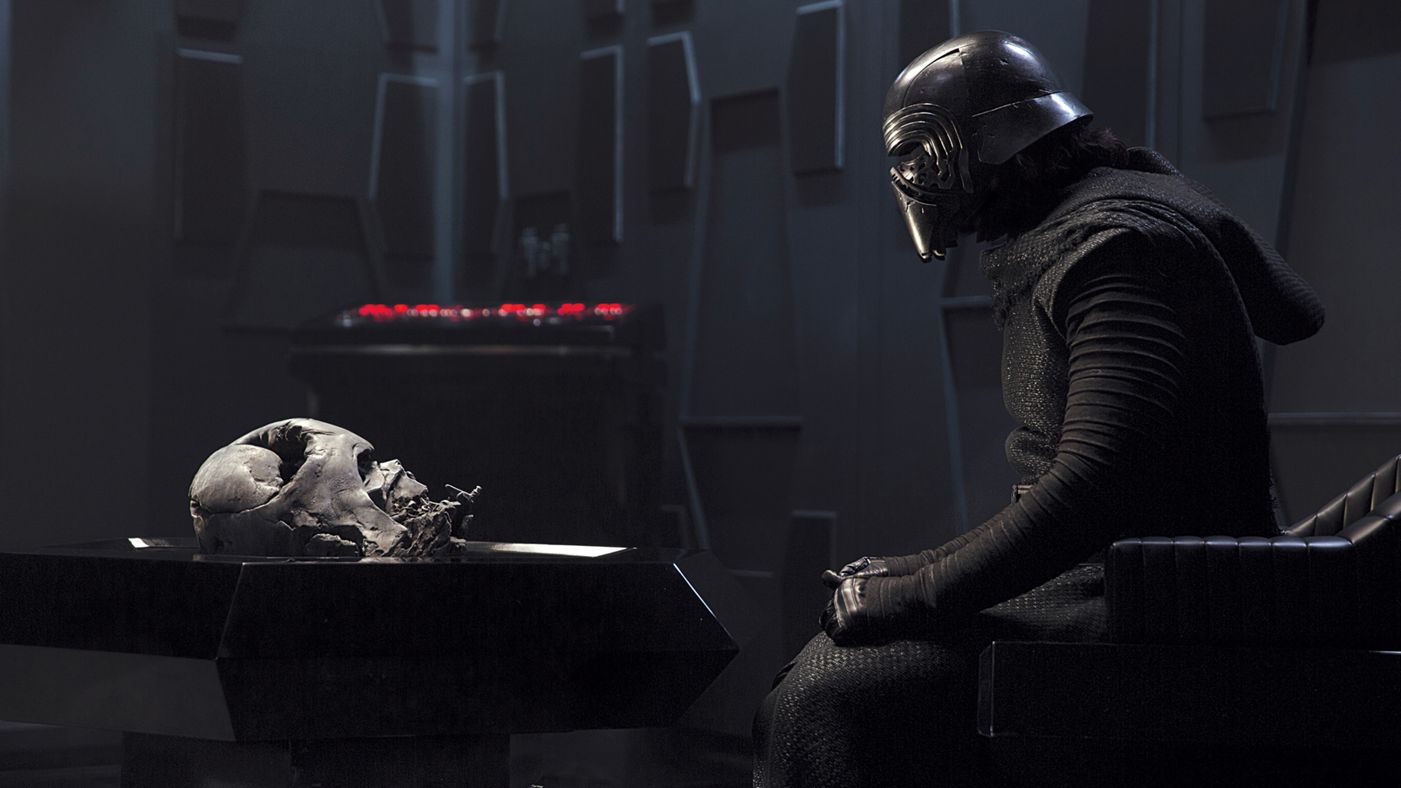 Star Wars The Last Jedi, geçmişe saygı duruşu ama aynı zamanda geçmişi geride bırakma ve meşaleyi yeni jenerasyona bırakmak temasını işlemiş. Climax dövüşleri, karakterlerin aldığı kararlar ve ve bazı karakterlerin umduğumuzun aksi bir şekilde hikayeye veda etmesi ile The Last Jedi oldukça şaşırtıcı bir Star Wars filmi olarak seri içinde kendine yer bulmuş.
Geç olsun, güç olmasın… İnceleme için Berk Erdol'a teşekkür ederiz 🙂