Geek Kafe ile Haftanın Haberleri'ne #3 ile devam ediyoruz.
İşte Bu haftanın en önemli ve önemsiz haberleri;
Bryan Cranston, Mr.Sinister Karakterini Oynamak ile İlgilendiğini Tekrar Söyledi.

Kevin Feige'nin Guardiands Of The Galaxy Vol.3 için Kadın Yönetmen Aradığı Söyleniyor.

Henry Cavill, Witcher Dizisi İçin Antremanlara Başladı.

The Last Of Us Part II, Tamamlandı!

Days Gone, 22 Şubat'tan 26 Nisan'a Ertelendi.

Halloween Filminin Gişedeki Büyük Başarısından Dolayı 13Th Friday Serisi Yeniden Çekilecek.




Johnny Depp, Minamata Adında Bir Filmde Savaş Fotoğrafçısı Eugene Smith'i Canlandıracak.

Pereira-Olson, Joker Filmine Bruce Wayne Olarak Katıldı.

Douglas Hodge, Joker Filmine Alfred Pennyworth Olarak Katıldı.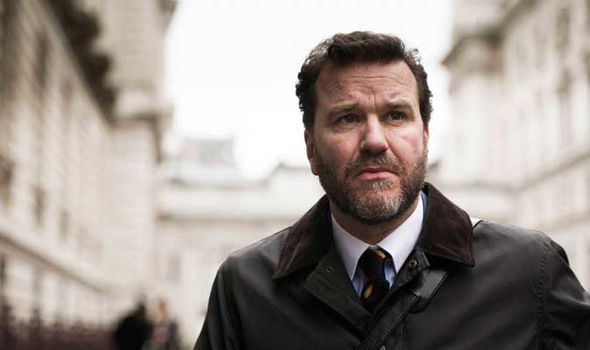 İngiliz Şarkıcı Paloma Faith, Pennyworth Dizisine Baş Kötü Bet Sykes Olarak Katıldı.

Shazam Filmi İçin Kasım Ayında 3 Hafta Sürecek Olan Yeniden Çekimlere Başlayacak!

The Wrap Muhabiri Gonzalez; "Superman Filmi Beklemeyin. Clark için Ufukta Bir Şey Gözükmüyor."




Yönetmen Chris Mckay, "Nightwing Filmi Rafa Kaldırılmadı. Sadece Biraz Beklemeniz Gelecek."

Disney, Pirates Of The Caribbean Serisini Yeniden Çekmek İçin Deadpool'un Senaristleri ile Görüşüyor.

The Purge'ın Yaratıcısı Demonaco, Seriyi 5. Film İle Sonlandırmayı Planlıyor.




Netflix, LCDP'nın Yeni Sezon Çekimlere Başlandığını Açıkladı.

Martin Scorsese ve Leonardo Dicaprio "Killers Of The Flower Moon" için Yeniden Bir Araya Geliyor.

Crossbones Karakterini Canlandıran Frank Grillo, Avengers 4'te Yer Aldığını Açıkladı.




Three Thousand Years Of Londing'in Başrolleri Tilda Swinton ve Idris Elba Oldu.

Black Widow Filmin Çekimleri, 2019'da Hırvatistan'da Başlayacak.

Jerly Prescott, Swamp Thing dizi için Madame Xanadu Karakterini Canlandıracak.




Katherine Langford, Avengers 4 Kadrosuna Dahil Oldu ve Çekimler Önceden Tamamlanmış.

Johnny Depp, Pirates Of Caribbean Serisinden Tamamen Ayrıldı.

Ana De Armas, Knives Out Filminin Kadrosuna Katıldı.

Jamie Lee Curtis, Knives Out Filminin Kadrosuna Katıldı.




Netflix, The Irisman Filmini Sadece 2 Haftalığına Sinemalarda Gösterime Koyacak.

Avengers 4'ün Fragman'ı 2018 Senesi Bitmeden Yayınlanacağı Söyleniyor.

Masie Williams, Game Of Thrones Dizisine Çok Güzel Bir Sahne ile Veda Ettiğini Açıkladı.

Disney, Boba Fett Filmini İptal Etti.

Charlie Cox, Daredevil'in 4.Sezonun Gelip Gelmeyeceğine Olumsuz Baktı.

Kevin Feige, Ancient One'ın Avengers 4'te Gözükeceğini Açıkladı.

MCU, Hawkeye Solo Film Çalışmalarını Doğruladı.

Naomi Watts, Game Of Thrones'un, İsimsiz Spin-Off'un Kadrosuna Katıldı.

Haftaya "Geek Kafe İle Haftanın Haberleri #4" ile görüşmek üzere… esen kalın 🙂